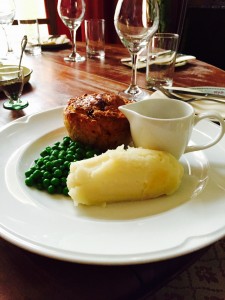 Our bar menu this week features:
Hearty Winter dishes to banish the January Blues………..
Steak and Ale Pie with Peas & Mash – Scrumptious slow cooked beef and local ale, rich gravy and a traditional suet crust, all made freshly every morning by our head chef, Mr David Henry.
Fish Pie, Cheesy Mash & Peas – Cod, Haddock & Salmon with a white wine and cream sauce, topped with cheesy mashed potato.
£10.00 each. come down early to avoid missing out!