Tim has selected Black Sheep & Timothy Taylors landlord as our house beers.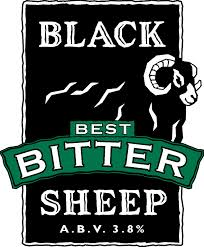 In fact it was in October 1992 when our beers first made an appearance in pubs in and around the Yorkshire Dales. The delivery of those first casks of beer all those years ago began a new era for Paul Theakston, whose family has brewed in Masham for six generations.
It also allowed him to put behind him the heartache left by the often acrimonious battles that culminated in the "old" family firm of T & R Theakston Ltd ending up at the time as part of Scottish & Newcastle Breweries.
The events that led to the loss of independence  of the Theakston brewery had rumbled on since the early 1970s, with Scottish & Newcastle finally seizing power in 1987. Although offered a position in the big company, Paul decided that that style of life wasn't for him. What's more, it would have meant him leaving his beloved Masham.
Determined to stay in Masham and being a long, long way from retirement (both age-wise and financially!!) it didn't take long for Paul to conclude that small brewery life was what he wanted.
The decision was made; create a new but traditional style brewery in Masham…
See more at: http://www.blacksheepbrewery.com/
Tim's Notes:
North Yorkshire, 3.8% Light Golden, Well Hopped, Dry 7 Refreshing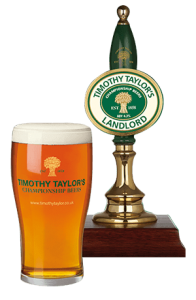 Timothy Taylors
Timothy Taylor established the Brewery in the centre of Keighley in 1858, moving to The Knowle Spring, our present site, in 1863. The principle of not accepting second best was laid down and remains with us to the present day. This means that the very finest ingredients are used to brew the best possible beers, with Landlord winning many awards. This is supported by our distribution and after-sales service which are industry benchmarks. Naturally, the different styles of pubs that we own ensure that, whatever your taste, Taylor's will have a number of inns that will offer you a first-class experience.
Tim's Notes: West Yorkshire, 4.3% Pale, Hoppy, Full Drinking
(All information was supplied by the websites themselves)
Guest Ales
30th July 2014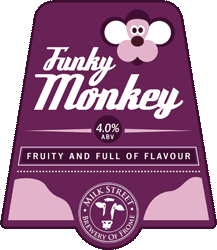 In the glass, the Funky Monkey is a copper-coloured little chap with tints of gold and orange. The nose features toffee, a soft pliant sort of toffee that also veers towards fudge, along with a juicy burst of orange blossom sweetness. It''s an enticing nose, refreshing and appetising. On the palate there i's more of the juicy, orange blossom sweetness, which makes for a thirst-quenching fruitiness, that then clears the way for a dry finish also featuring a citrusy return and a hint of passion fruit.
Somerset, 4%, Copper, Amber, Malty Soft Fruits, Toffee Rich, Roasted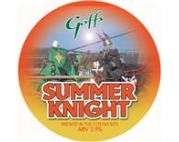 Poured orange in colour with fluffy white head. Some light fruitiness in aroma. with some faint floral notes as well. Light malty in flavour. A bit dry, but somehow you can at least imagine some kind of summer here. Light fruitiness is also present. First impression was a bit dull, but it got better, felt very pleasant.
Gloucestershire 3.9%, Light Golden, Hoppy, Refreshing